This has absolutely nothing to do with anything, but I totally suck at building things! But creating this neighborhood seems to have brought out the designer in me! I present to you:
The Bayside Cafe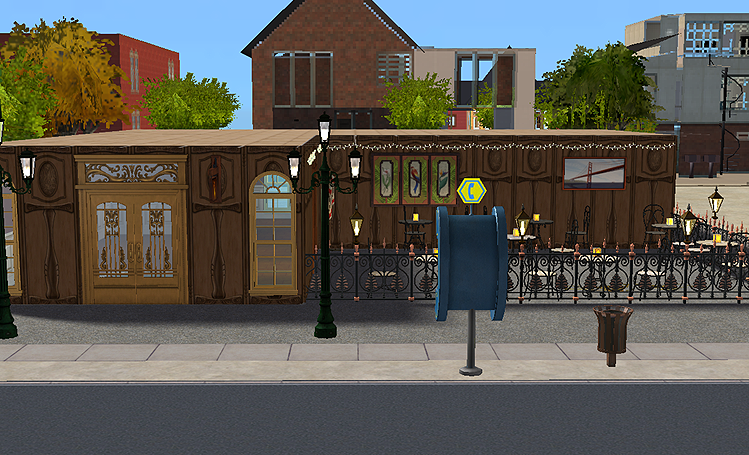 The Bayside Cafe is built right across the street from the bay. It has a gorgeous view. The inside only consists of restrooms, the kitchen, and the hostess station.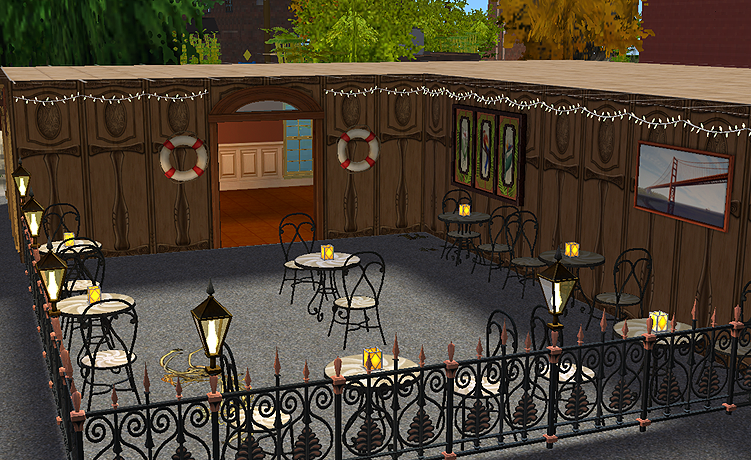 There is only outdoor seating available, but with a view as gorgeous as this one, no one will want to sit inside anyway!
And finally, the view of the bay. It all turned out so much better than I thought it would........what do you think?
*I also figured out how to post bigger pictures......excellent!