Round 2 - Spring 2024
Sam and Tina are 30, Michael is 11Narrated by Tina Leary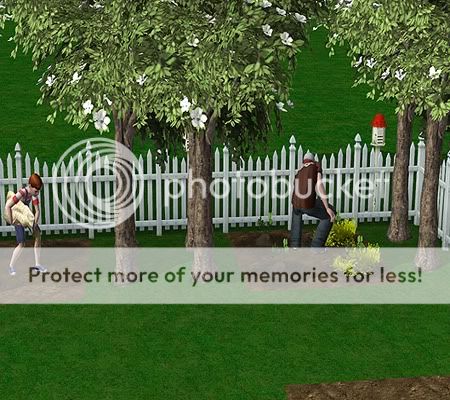 Sam is still very hard at work on his farm. The market is doing very well and he is feeling very confident about his decision to start all of this. He's still too busy for us to really try to have another baby right now.......it makes me sad but it's ok. I've gotten the opportunity to do something pretty great........Crystal Bay is finally opening it's own school and they want me to be the principal! Classes start in a week and I'm so excited! I can't believe that I'm going to be able to be around so many different kids. It's a combined school so there will be kids there from the ages of 5 to 18. It's a big responsiblity, but I think I can do it.........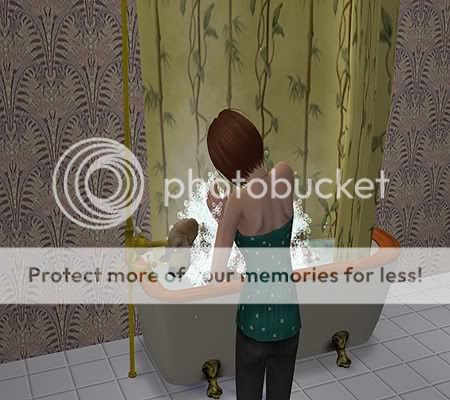 Retro is still a little handful, but we love him so much! I think I thought that having him would help get rid of the baby cravings, but they're still there. I try not to bother Sam with it though.......I know he's trying to make sure his farm will be a success right now.......
Michael is getting really good at fishing. He loves to be out back with his dad fishing in our little pond. He loves the outdoors so much and I'm sure that he will have no problem taking over farm when Sam gets older. He loves it!
Sam loves spending the quality time with him. I wish he would spend that much time with me......but like I said, I understand why he's working so hard.......it still makes me a little sad though. It would be great to have a little girl.........
The customers love Sam, and he's able to convince them that he has much fresher produce than the grocer stores. The word is getting around and more and more people are stopping by. We may have to hire someone to help him in the store once school starts.
Michael sets up his lemonade stand during store hours. It's a way for him to make a little money of his own. He loves doing it and is saving up his money for school. He won't make very much towards college, but I don't have the heart to tell him that!
I don't think I will have the time to be a cashier in the store and principal of the school so Sam will have to start interviewing people soon. I've been feeling kind of dowdy lately. I think I need a new look, something that will lift my confidence and make me look more like the principal of Crystal Bay Academy.........
Everyone thinks Michael is so cute, and his cuteness is what helps sell his lemonade. Candi Harris comes by quite a bit, and I don't really like it. Everyone knows she's dancing in that dirty club on Crystal Bay Island. I'm not really worried about Sam running off with her or anything, he likes red heads. I just don't like her being around my family..........
I decide to head over to Styles by JP to get a whole new look. Maybe Sam will be so overcome with how gorgeous I am that we'll finally make the little girl I want......yea, right........
Janet chopped my hair off into layers and lightened it a bit......I feel so much more professional! It's really a cute cut and I couldn't have come up with anything better. I had no idea what I wanted exactly, but she was able to take my random ramblings and turn them into exactly what I wanted!
Sam loves my new hair and has been giving me these little secret dirty looks.......I can't wait for Michael to go to bed! Finally, I get to come before the farm for once.........and all I had to do was cut off almost all of my hair!!!!!
*Tina wants a baby so bad! Sam never rolls any wants that don't have something to do with nature, the farm, or the store........After her hair cut, he had a want to kiss her so I guess her new look reminded him that he has a wife! They tried for a baby and she's pregnant......Tina Leary will be a mother again in the Spring of 2025!